Pearls are eternal. If you want to prove it, consider this: Fashion icon Jackie Kennedy Onassis wore them and was even quoted as saying, "Pearls always fit." Audrey Hepburn at Tiffany's The same goes for the iconic role of Holly Golightly in Ni's Breakfast. There are plenty of good reasons why pearls can go with just about any outfit.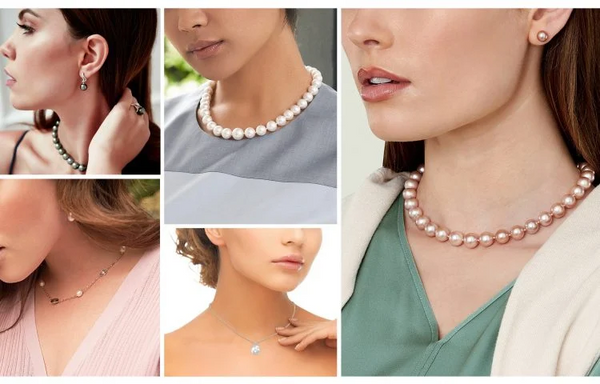 How to Wear Pearls
"It's easy to dress them up. They complete the look," says Elyse Johnson, the Phoenix-based wardrobe stylist. Before becoming a stylist, she was a buyer for T.J.Maxx and Marshalls. "I love that you can layer multiple strands. You can layer them with different necklaces. There are different shapes. There are different sizes. There are so many varieties."
Pearls can come in many colors, but many are neutral. Neutrals go with just about anything.
"They suit every skin tone," says Johnson. "Pearls really are for everyone."
Here are 8 ways you can rock this sea rock however you want while looking stylish!
Working Layer
Wear pearls to work. Unless you're Mrs Trump, you don't need to wear a simple chain necklace at the office. Double or even double!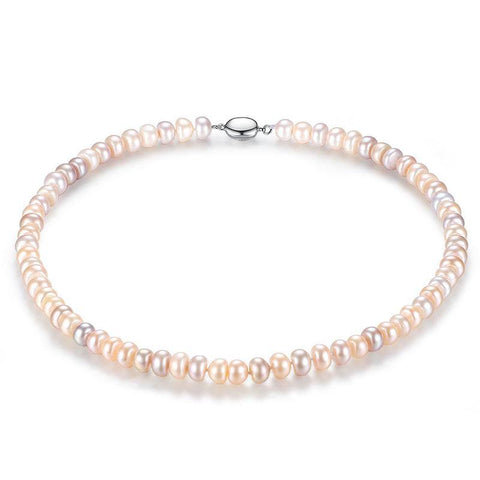 Let them hang! Try the adjustable chain for this layered effect! Neatly stack each rope over a plain scoop tank top and wear a sharp black blazer to show off your serious work at the office.
If you're feeling brave, pair it up a bit by tossing a long red coral necklace into the mix! It will highlight the flare that burns inside every professional woman!
After get off work, throw away the blazer and mess up the layers a little so that the strands all overlap. Bring the class to happy hour and show the ladies how to wear pearls!
New Style Rings
This year, pearls paired with sterling silver are all the rage. Try wearing a silver pearl cocktail ring to adorn that vintage pearl bracelet. This also includes the rising natural trend that is all the rage.
You can also wear a silver pearl necklace and earrings to accentuate the contrast between the two. It shouldn't make sense, but it does!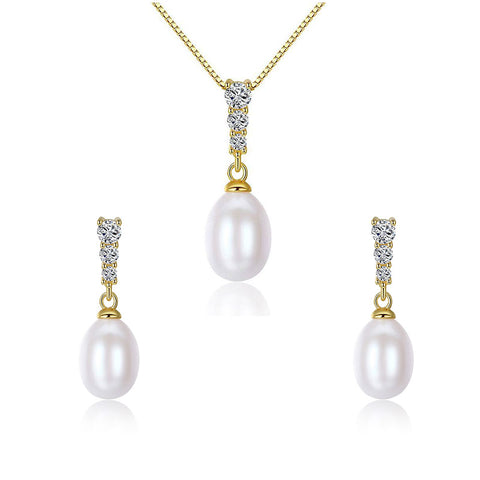 This mismatched duo pairs perfectly with your favorite jeans for an everyday look and double attention at the grocery store. However, it's also elegant enough to wear on that dinner date you've been obsessed with!
Adjust Your Fashion Sense
The beauty of natural pearls is that no two are alike. Yet for some reason, for a long time, people did their best to make pearl necklaces and bracelets as uniform as possible.
Time to get sizing and start wearing large and small.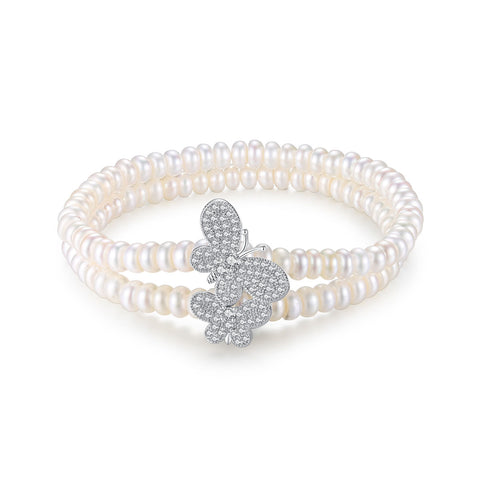 You can make a casual outing by wearing several bracelets or necklaces in different sizes and layers. For a more luxurious evening, try a pearl necklace of alternating sizes to add a wild touch to your elegance.
Color Your World
One of the best ways to add color to any outfit for any occasion is to add a string of colorful pearls. 
Chocolate pearls add elegance and style to a family wedding or upscale banquet. They look beautiful in creamy shades like beige or pastel pinks.
Grey pearls add a classic twist to Mother's Day brunch. Wear them over navy blue for a simple and pretty look.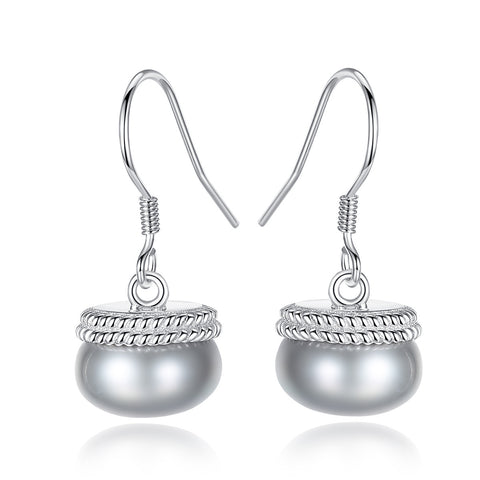 Pink pearls add a sweet and soft look to any dress! You can even wear them to work with a grey blazer or a two-piece suit in snow or pale pink to complement your look.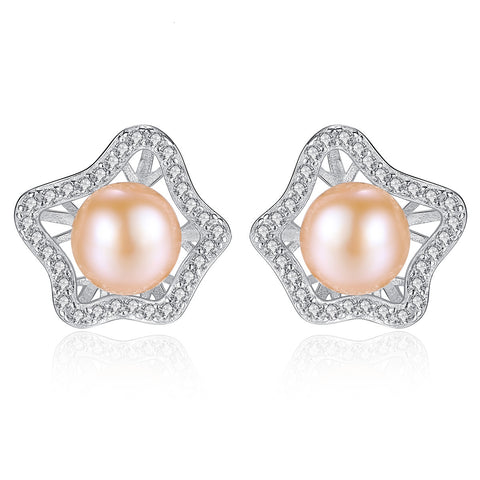 Gold pearls will shine against any black evening dress. They demand attention and add a unique touch to an eye-catching look.
Do you understand what I'm saying?
Pearl earrings are no longer something you borrowed from grandma's jewelry box for Aunt Margery's funeral; they're still alive! 
For a modern take on a classic, pair the shell pearl drop earrings with your favorite sophisticated outfit. If you want to get out of the box, switch to the on-trend baroque pearl drop earrings.
If you prefer to wear pearls under the radar, pair a set of small pearl drop earrings with your leggings. You'll spend your entire day in top-to-bottom comfort.
If you have multiple holes, use shape, color and size. You can rock a silver bracelet with tiny pearl drops anywhere! Try another dark gemstone earring paired with pearls for an everyday contrast.
Be bold
Fashion experts recommend wearing pearl statement pieces. They now see everything from pearl brooches to pearl shoes walking off the runway.
If you want to be relaxed and bold, try sewing white pearl buttons onto a black shirt and wear it to any business casual event.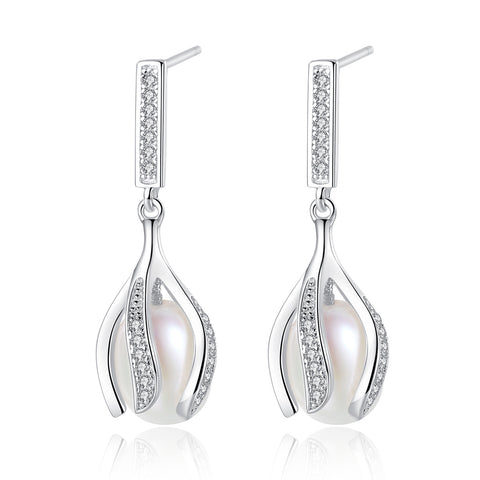 If you want to be preconceived, pair a pearl necklace with pearl statement earrings and have dinner with your friends at a trendy restaurant in town!
Marry the Idea
The bride's song is almost begging for pearls! And what better time and place to combine tradition and trend than walking down the aisle? The natural craze makes the bride instinctively bathe in these precious little sea stones. 
A gorgeous pearl hair comb tucked into the bottom of a deliberately messy bun looks incredible. Pair it with a pair of earrings and simple pearl bracelet and you'll find a bride of classic beauty!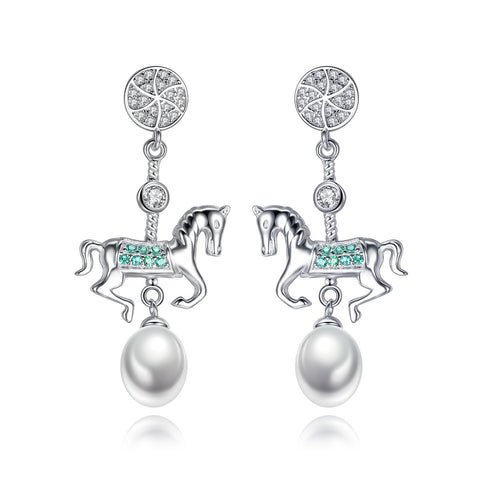 To show off the style and her blue color, she can tie it with a blue pearl necklace. Somehow, this look creates a timeless version that all women will envy.
Simply Stun Them
That doesn't mean going back to wearing outfits that make everyone think of mothballs. Sometimes, a simple pearl necklace paired with your little black dress simply lights up the night.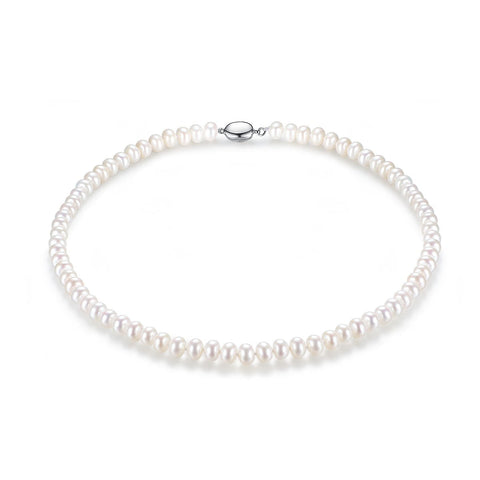 If this is still too old school, try adding a wow factor with a single pearl pendant. A small pearl in the flip is hot right now! Not everyone knows how to wear a pearl necklace casually, but when you nail it, this versatile piece can work when worn to church or a girls' night out.
How to Wear a Pearl Necklace, Ring, Bracelet or Earrings
If you're wearing a pearl ring, try stacking the ring with other metals such as silver, gold, or other materials. A pearl ring can be worn with almost any outfit, Johnson says.
"Stacked rings would be lovely," she says.
Pearl bracelets work well with bracelets or friendship bracelets.
Overall, pearls are versatile and can add sophistication to any outfit. They also work well with other items you may already have in your jewelry box. 
"The great thing about pearls is that, being a neutral, they don't overwhelm your look. They just add an element to your look, and it's really a sophisticated and classic element. But, you can also do this by adding other pieces to make them trendy and trendy," Johnson said. "They lift your whole."
Where to Buy Pearls? 
HER'S Style is the best choice for pearl jewelry in a variety of settings, including some of the following:
The main advantage of working with this online retailer is their focus on pearls. Many online jewelry sites offer some pearl options, but not the breadth and depth of sites like HER'S Style.
Also Read: How to Wear Pearl Necklace