Each gemstone has several interesting facts associated with it, but one of the most fascinating gemstones of all time is the pearl. Natural pearls are random and very rare, but through the technique of in situ cultured pearls, these lustrous beads can be used in jewelry. Here are some fun facts about this ocean gem: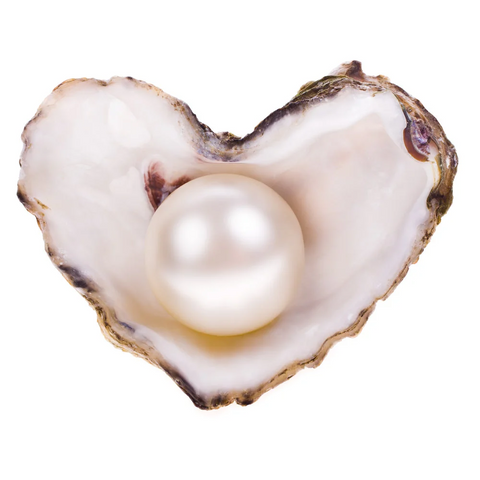 1.The earliest records of pearls are found in Mesopotamian artifacts around 2300 BC, when the Harappans and ancient Mesopotamians exchanged pearls and other gems for leather, wool, and olive oil.

2.Another ancient pearl was recently discovered in the Kimberley region of Western Australia. This is a 2,000-year-old pearl that was discovered during an Aboriginal archaeological excavation.

3.La Peregrina pearls (meaning "unparalleled" in Spanish) are pear-shaped, similar to the size of a pigeon egg. This is a 500-year-old pearl once owned by King Philip II of Spain, Emperor Napoleon III of France and the legendary Elizabeth Taylor.

4.It is well known that Cleopatra, the last queen of Egypt, had the largest pair of pearl earrings at the time. She dropped a pearl earring into a glass of strong wine vinegar and drank the dissolved concoction in one gulp to impress Roman general Marc Antony.

5.other gemstones, pearls are not mined, polished or cut. They are produced by freshwater mussels and saltwater oysters when irritants or foreign bodies like small beads are systematically injected between the organism's mantle and outer shell.

6.Perfectly round pearls are traditionally the most coveted and timeless. However, drop, ring and button pearls are used in fancy jewelry designs. If you are fascinated by abstract works and appreciate aesthetic flaws, then Baroque pearls are for you. They are asymmetrical, extremely unique and extremely attractive.

7.Wondering where pearls get their luscious gold, cream, and dark colors? Well, the nacres secreted from the mantles of golden, white, black and silver-lipped oysters give pearls their fascinating color. In addition to the equally attractive white pearls, there are pink and lilac freshwater pearls.

8.South Sea, and Tahiti are the main types of saltwater cultured pearls used in jewelry, while freshwater cultured pearls are less pearly, slightly rounder but more affordable. Akoya pearls are cultured in Japanese waters, while South Sea and Tahitian pearls are cultured in South Pacific waters in Australia, the Philippines and Indonesia.

9.In 1893, Japanese vegetable seller Kokichi Mikimoto cultivated the world's first cultured pearl. Since then, his name and brand image have become synonymous with pearls and Japanese culture.

10.The length of pearl chains is defined by their unique names - collar, necklace, princess, matinee, opera and rope. The pearl necklace fits snugly around the neck while the collar sits at the bottom of the neck. The length of the princess is just below the collarbone, and the matinee necklace falls on top of the woman's cleavage. The opera pearl necklace reaches the sternum and the cord length is longer than the opera. Both opera and rope lengths can be doubled into double strand necklaces.

Pearls can be paired with almost any outfit and can be styled in a number of ways. A symbol of wisdom, love, purity and youth - pearls are a woman's best friend. Do you have a string of pearls, a pair of earrings or a ring full of pearls in your collection? Check out our assortment at HER'S, or shop from the 7 stunning pearl earrings we've hand-picked for you below.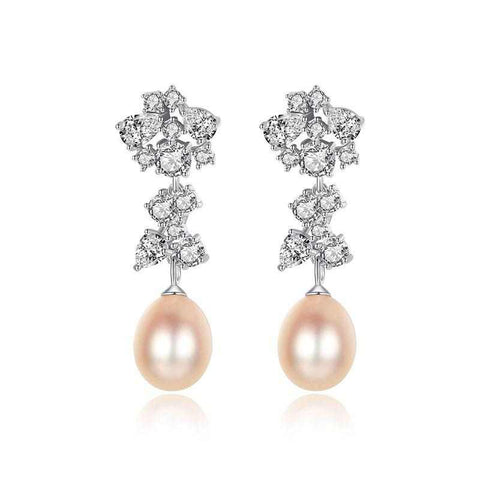 These Pearl and Diamond Earrings capture the magic of nature. The stunning pearl top is decorated with a diamond flower pattern. Pavé-set diamonds accent the flowers, adding more glamour to these pearl earrings.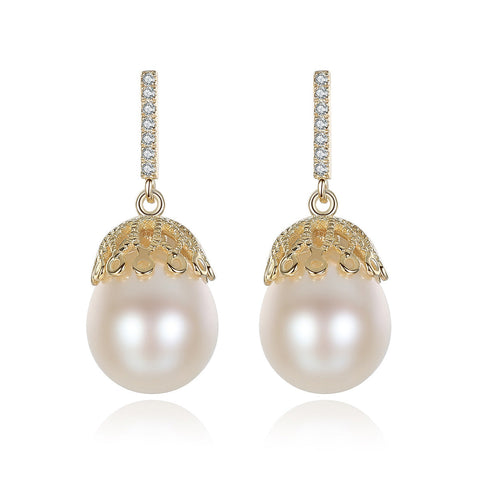 These vintage natural earrings are designed in Art Deco style for timeless beauty. The flame pattern in gold adds a vintage feel to the earrings, and a row of tiny sparkling zircon stones above the flame pattern adds elegance to these freshwater pearl earrings.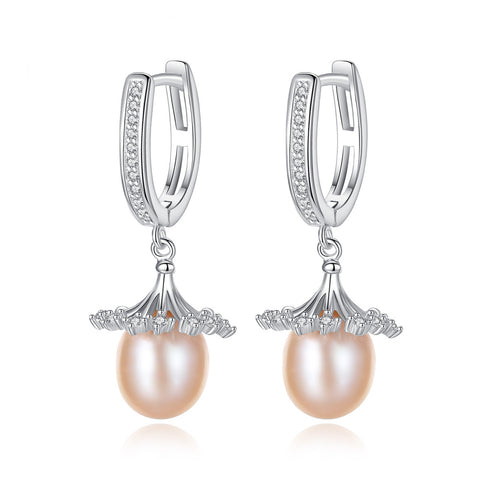 A modern and elegant way to wear these Pearl Huggie Earrings. The delicate pearl design is set under a shroud of sterling silver metal, adding to the earring's elegance and nobility, rather than detracting from the pearl's own wonderfully unique, natural and iridescent luster. Pearls symbolize purity, so they are very popular with brides.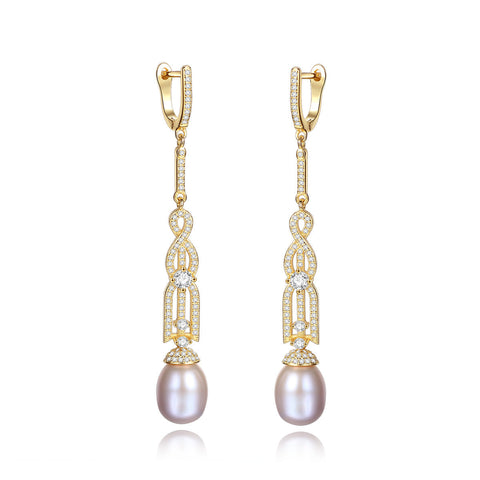 Delicate pair of freshwater pearl earrings in sterling silver and 18k gold plated. The design features a long gold chain that adds a vintage and noble feel to the earrings, and freshwater pearls beneath the metal add to the femininity and sophistication of the earrings. These Gold Pearl Drop Earrings are perfect for everyday wear or special occasions.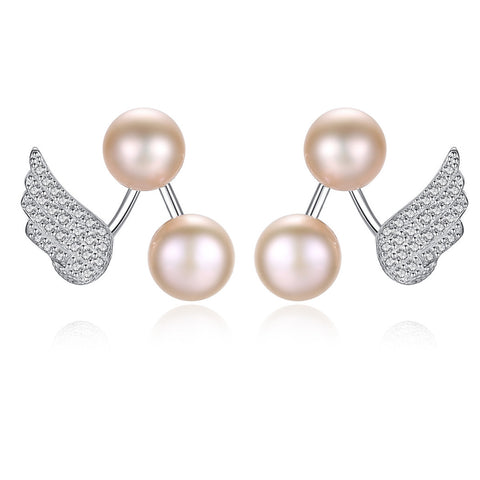 Unique in style, these pearl front and back earrings are a wardrobe staple. Freshwater cultured pearls catch the eye with their extraordinary luster, while angel wings add vibrancy and lustre to these Double Pearl Stud Earrings.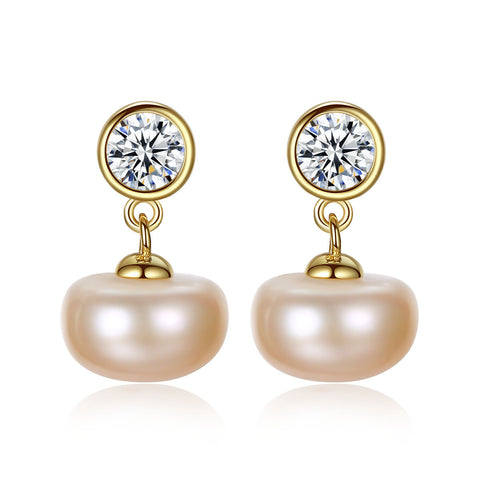 In these Flat Pearl Earrings, a gorgeous natural freshwater pearl tops a sparkling diamond. Pearls are flat in shape, unique and beautiful, easy to wear and look very delicate.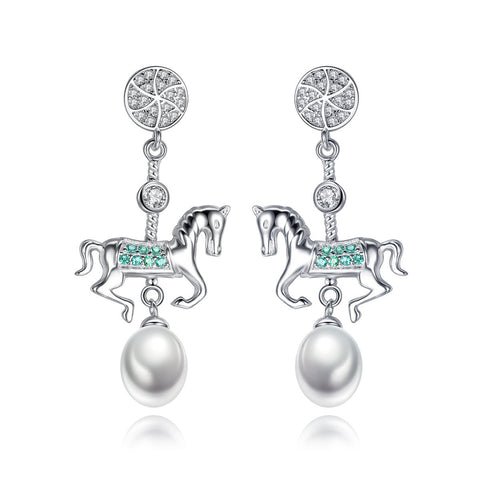 Our Drop Pearl Earrings combine the classic elegance of freshwater pearls with a modern pendant design. Handcrafted to our exacting standards from the highest quality natural freshwater pearls and sterling silver, these earrings feature natural pearls at the base and a horse pattern in the middle, adding playfulness and vibrancy to the earrings and are the perfect addition to any outfit. They add sophisticated glamour to a special dinner, theatre or bride-to-be on your wedding day.